If you're a fan of the Marvel Cinematic Universe—if you've stuck around all the way to this point—it's fair to assume one thing: you probably want more. After The Infinity Saga—the first 22 movies in the franchise—came to a conclusion in Avengers: Endgame, the next era of Marvel storytelling took a slight delay after the release of Spider-Man: Far From Home because of the whole Covid-19 thing. But Marvel Studios got things back on track with several films and Disney+ series releasing in 2021, and 2022 has kept the momentum going.
After last year saw the release of highly-acclaimed series like WandaVision, Loki, and Hawkeye, and massive blockbuster movies like Shang-Chi and the Legend of the Ten Rings and Spider-Man: No Way Home, 2022 is continuing to keep the pace up with the release of shows like Ms. Marvel and movies like Thor: Love and Thunder. And as always with Marvel Studios, that's basically just the beginning.
The current era of the Marvel Cinematic Universe is referred to as "Phase 4," and while the seeds of the overarching story are still being slowly planted and plotted, it's clear that the multiverse is playing a big part of things, and it's also clear that the Disney+ series will be 100% essential to the future of the franchise. After seeing how directly WandaVision led into Multiverse of Madness, and how clearly Ms. Marvel is leading into The Marvels, it's clear that Marvel's television arm is just as essential as its film arm.
We also know that Marvel Studios, and its fearless leader and President Kevin Feige, are extremely meticulous. There are the movies and shows we know about, that have been publicly announced, and then there are the movies and shows they're working on, that will exist in the shadows and rumors only. One example: we all know the X-Men are coming to the MCU sooner or later. How, is anyone's guess. But not a single mutant-centered project has yet been announced.
Anyway, that's enough speculation. Here's the complete list of upcoming Marvel Cinematic Universe movies and TV shows—that we know of.
Stream the Marvel Cinematic Universe on Disney+
Upcoming Marvel Cinematic Universe Movies
Ant-Man and the Wasp: Quantumania (February 17, 2023)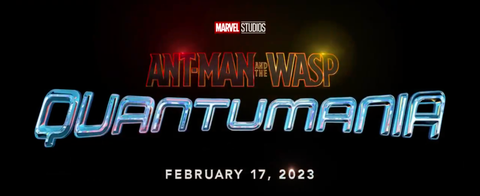 Marvel Studios
Quantumania just recently switched release dates with The Marvels, which is A-OK with us—that just means we get to see our new friend Kang the Conquereror (Jonathan Majors) that much sooner. We learned a whole lot more about this movie at SDCC 2022, mainly that it'll follow a post-Endgame Scott Lang, who's gotten fame after writing a book (and, as we know from Ms. Marvel, recording a podcast). It's also been revealed that MODOK will appear as the villain; Kang will likely just be introduced and pop up elsewhere. Paul Rudd, Evangeline Lily, Michael Douglas, Michelle Pfeiffer, and Michael Peña will all return, and Kathryn Newton will now play Cassie Lang, Ant-Man's daughter. Kang a Nexus being already introduced (kind of) in Loki, will be key to the MCU multiverse.
One other thing to note? Bill Murray will be in this movie as "a bad guy." That's fun.
Guardians of the Galaxy Vol. 3 (May 5, 2023)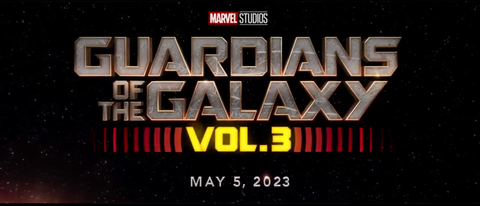 Marvel Studios
This one has a bit of a trip behind it. You might recall that Guardians writer/director James Gunn was fired from his job with the franchise in 2018 following controversial and "edgy" old jokes resurfacing. While at that time a new Guardians movie was his priority, after his firing he was hired by Warner Bros. to make The Suicide Squad and a spin-off series Peacemaker. So by the time Disney got itself together and rehired Gunn to return to the Guardians helm, he had already needed to prioritize those other two projects, so Guardians was pushed off a bit. And in some bittersweet news, Gunn has made it clear that this will be the final project for this Guardians team.
Guardians Vol. 3 has been planned to film back to back in coordination with The Guardians of the Galaxy Holiday Special, which is set to debut in December 2022 on Disney+ (set between the events of Love and Thunder and Guardians 3), while this film will follow in 2023.

The official release date—May 5, 2023—was released in a video from Marvel Studios.
The Marvels (July 28, 2023)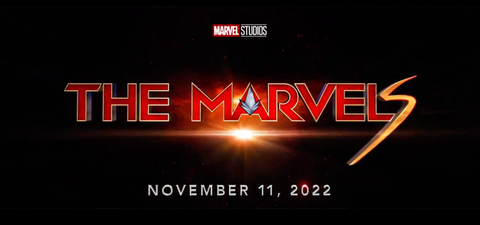 Marvel Studios
Brie Larson will return again as Carol Danvers, this time directed by Nia DaCosta (2021's Candyman film, starring Yahya Abdul-Mateen II). The movie will also tie in a pair of characters launched by Disney+ series in Monica Rambeau (played here by Teyonah Parris, who played her adult version in WandaVision) and Iman Vellani as Ms. Marvel (who already has her own origin story wrapped up). Nick Fury (Samuel L. Jackson) will also appear.
One thing we do know? We're switching the title up; Captain Marvel 2 is no more. Instead, this sequel will be called The Marvels, likely because we'll be seeing a team-up of Captain Marvel, Kamala Khan (aka the aforementioned Ms. Marvel), and Monica, who we previously thought was going by Photon, but now seems like may be the superhero Blue Marvel.
Captain America: New World Order (May 3, 2024)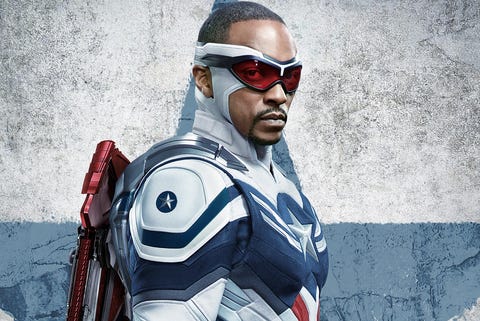 Marvel Studios
Another movie we know is in the works will follow Sam Wilson (Anthony Mackie) as the new Captain America. The movie will be directed by Julius Onah (The Cloverfield Paradox, Luce), and will mark the return of Tim Blake Nelson as The Leader (someone we haven't seen since 2008's The Incredible Hulk) and the debut of Harrison Ford as Thaddeus "Thunderbolt" Ross, taking over for the late William Hurt. Perhaps this could be a place for characters like Val and Walker to return before they become part of the Thunderbolts? It would also seem like a natural landing spot for Bucky (Sebastian Stan) for obvious reasons. We don't know yet—but hopefully more information will come soon.

Thunderbolts (July 26, 2024)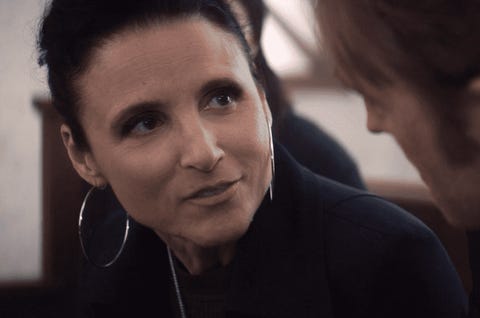 Marvel Studios
We finally got the official announcement for the Thunderbolts movie at SDCC 2022, and boy are we excited. Likely based on Kurt Busiek's comic run of the '90s, the movie was previously reported to be in the works by Variety, with director Jake Schreier—who's done some interesting work on both TV and in film—on board.
This project just makes sense; Thunderbolts is basically Marvel's altered of the Suicide Squad; villains who pose as heroes or do the sort of morally gray missions that heroes don't want to. We know from her two appearances so far that Val (Julia Louis-Dreyfus) is putting together a rugged team that will get into that gray area. At D23, we learned that the team will consist of John Walker (Wyatt Russell), Yelena Belova (Florence Pugh), Red Guardian (David Harbour), Bucky Barnes (Sebastian Stan), Ghost (Hannah John-Kamen), and Taskmaster (Olga Kurylenko). All that being said, we do still expect Zemo (Daniel Brühl) to be a part of the movie in some capacity—perhaps as the villain?— with Abomination (Tim Roth) potentially in the mix as well. Nothing's off limits here.
Blade (September 6, 2024)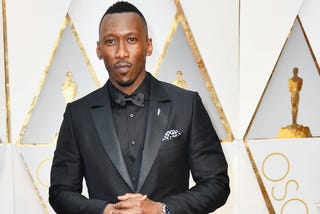 Getty Images
Marvel's big announcement at the end of San Diego Comic Con 2019 was that—eventually—Blade, the Vampire hunter, would be joining the MCU. And he would be played by two-time Academy Award winner Mahershala Ali. A very very big deal, and truly incredible casting.
Now, the movie is likely still a ways away—but it is coming. Marvel hired Watchmen writer Stacy Osei-Kuffour to write the script, and Bassam Tariq to direct, but the movie has hit some lumps after Tariq left the project. Delroy Lindo is in the movie in the role that we must assume is the MCU version of the mentor character Kris Kristofferson played in the '90s Blade, and Aaron Pierre (Old, The Underground Railroad) has also joined the cast in what Deadline has referred to as a "coveted role." Could he be the MCU's Dracula? Blade's gonna need a rival, right?
But let's make sure this movie gets a director first. Michael Giacchino, who just directed the hell out of Marvel's Werewolf by Night on Disney+, seems like a natural fit. If we're thinking outside the box, why not Robert Rodriguez? The man loves horror (Planet Terror), loves vampires (From Dusk Til Dawn) and has worked with Disney (on The Mandalorian and The Book of Boba Fett). Why not?
Deadpool 3 (November 8, 2024)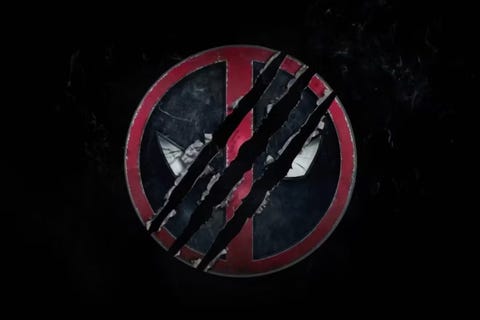 Marvel Studios
The Merc with a Mouth will finally enter the MCU. And he's going to have a friend (enemy? frenemy?) with him—Hugh Jackman, once again playing Wolverine. Ryan Reynolds and Jackman shared the news in a video, surprising everyone who thought Logan would be Jackman's final signoff as the iconic mutant. We don't have much else on the movie just yet, outside of the director (Shawn Levy, who's worked frequently with Reynolds of late) and the fact that, thankfully, it will still be be an R-rated movie even in the Disney-owned MCU.
Fantastic Four (February 14, 2025)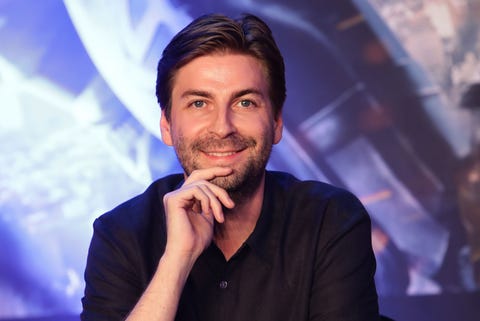 Chung Sung-Jun//Getty Images
We still haven't gotten any official casting on that Fantastic Four MCU reboot, but at SDCC 2022 we did get a release date: November 8, 2024. And the pressure's on for them to nail it.
Kevin Feige officially announced the movie in December 2020, with only one important piece of information: Jon Watts, who's directed all three MCU Spider-Man installments, was planned to be directing. However, he's since dropped out. So, now we have a Fantastic Four movie in the works, but no idea about a director or the cast, outside of one movie's cameo which may or may not mean anything for the future. We are assuming we'll know more in the near future, but for now this one is still something of a blank page.

Avengers: The Kang Dynasty (May 2, 2025)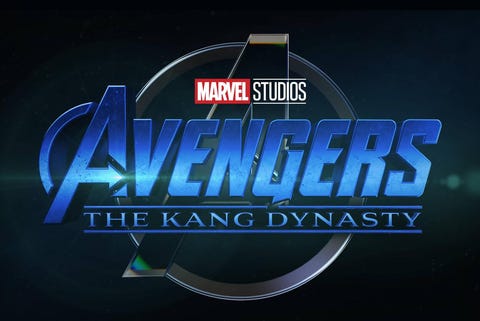 Marvel Studios
We've known for a while that Kang the Conqueror (as played by Jonathan Majors) would be one of the major, major villains of the Marvel future, and the title here seems to confirm that for real. Kang Dynasty is the name of an arc from writer Kurt Busiek's Avengers comic run, so if you're interested in doing some homework, you can start right there.

Avengers: Secret Wars (May 1, 2026)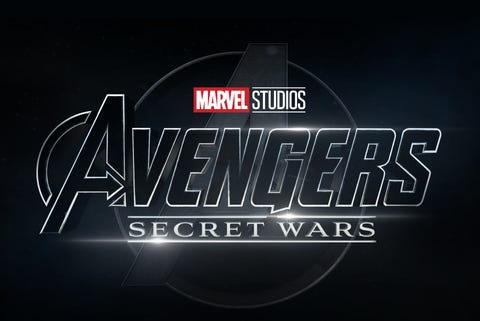 Marvel Studios
The second part of Marvel's next huge, two-part Avengers extravaganza is Avengers: Secret Wars, which is the name of two notable comic runs. One, from the '80s, was written by former Marvel EIC Jim Shooter and was largely a genius ploy to sell toys. The other, written in 2016 by writer Jonathan Hickman, is a multiversal epic that heavily features Fantastic Four characters like Reed Richards and Doctor Doom—it is imperative that Mr. Feige and company nail that F4 casting. Here's to hoping.
Armor Wars (2024? 2025?)
Disney
The MCU project centered on Jim Rhodes (Don Cheadle) was recently announced to be switching from a Disney+ series to a feature film—but we still don't know when it's coming out. A guess? Likely some time after Secret Invasion and before the next two-part Avengers saga; Secret Invasion seems to be setting up an evil government bureaucracy that the plot for Armor Wars—Stark Tech falling into the wrong hands—can feed off of.
Upcoming Marvel Cinematic Universe TV Series
The Guardians of the Galaxy Holiday Special (2022)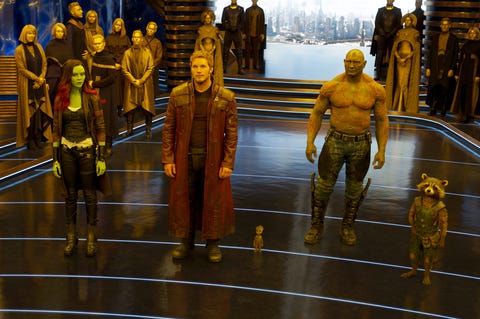 Marvel Studios
As referenced above in our breakdown of Guardians of the Galaxy Vol. 3. The Holiday Special will be filmed back-to-back with the next feature film (scheduled for 2023 release), and will serve to bridge the gap between Vol 2 (or, perhaps, Endgame) and Vol. 3.
What If… Season 2 (Early 2023)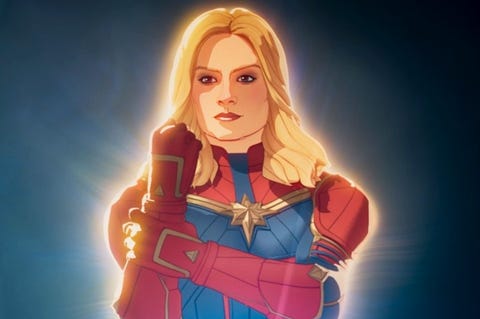 Marvel Studios
The hypotehtical animation quasi-anthology will return for a second go-around in early 2023. Get ready for more fun stories that have a bit more creative freedom than the "canon" movies and shows get.
Secret Invasion (Spring 2023)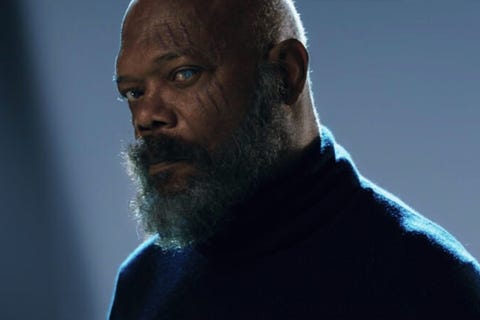 Marvel Studios
Secret Invasion was one of the biggest Marvel Comic event arcs (which you can catch up on here), focused on a world-spanning event that took place once the Skrulls slowly but surely infiltrated many of the world's powerful organizations. The MCU take on this whole thing will have to be somewhat different, considering Captain Marvel has established the Skrulls as good guys. The scale will also be brought in a little bit; this won't be a full Avengers-level team up, instead focusing in on two characters who have shown some great chemistry together in the past: Nick Fury (Samuel L. Jackson) and Talos (Ben Mendelsohn).
Some other casting for the series has made news lately, including Academy Award-winner Olivia Colman, Game of Thrones star Emilia Clarke, Kingsley Ben-Adir as a "lead villain", and Christopher McDonald (best known as Shooter McGavin in Happy Gilmore, and recently in Hacks).
At SDCC, we got word about this show and it's new release date: Spring 2023
Echo (Summer 2023)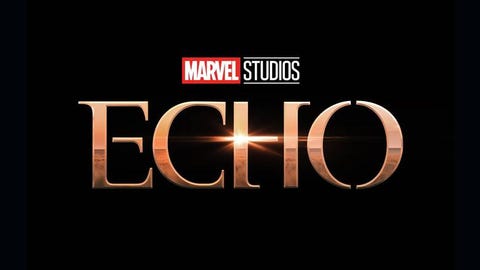 Marvel Studios
Echo (played by Alaqua Cox) was introduced in 2021's Hawkeye series, and in 2023 will get her own Disney+ solo series. This will be a real return-to-roots showing, as she's expected to be joined by a pair of characters integral to her comic origin: Daredevil (once again played by Charlie Cox) and her old friend/uncle, Mr. Wilson Fisk—the Kingpin (Vincent D'Onofrio).
Loki Season 2 (Summer 2023)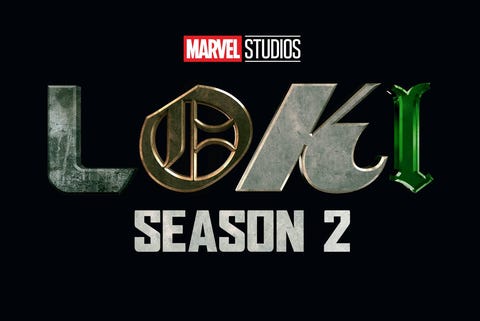 Marvel Studios
Loki and all his TVA and variant friends will be back in Summer 2023 for Season 2, and, well, with the way Season 1 ended, and with all the talk we're hearing about Kang and his tendency to, well, conquer, we'd be shocked if that wasn't a key part of the show's second season. Can. Not. Wait.
Ironheart (Fall 2023)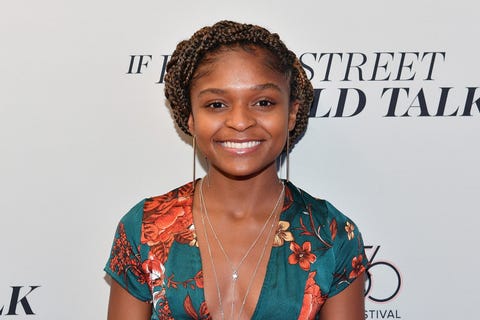 Dia Dipasupil//Getty Images
The Ironheart Disney+ series will adapt a fun Marvel Comics storyline of the past years, which sees Riri Williams, a tech genius from Chicago, taking over Iron Man's mantle. Dominique Thorne, who is 2/2 in great movies so far in her career (With Judas and the Black Messiah and If Beale Street Could Talk on her resume), will play Riri. We'd venture to guess that other old Iron Man friends—James Rhodes? Justin Hammer?—could show up. Riri will be making her MCU debut in Black Panther: Wakanda Forever, so we'll get a taste of this character before the series really fleshes her out.
Chinaka Hodge—a poet and educator who has written on Snowpiercer—will be the show's head writer.
Agatha: Coven of Chaos (Winter 2023/2024)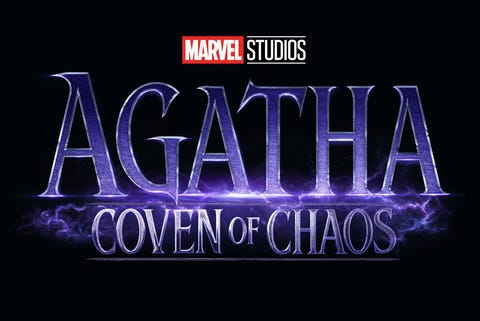 Marvel Studios
As much as we loved Kathryn Hahn in WandaVision, this sort of feels like the least necessary of any of these projects. Having said that, doubting Marvel tends to be a bad idea; if they weave in the right story, this could still pay off in a big way.
Daredevil: Born Again (Spring 2024)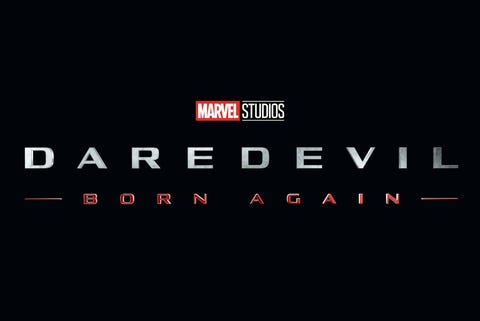 Marvel Studios
Marvel made a lot of fans very happy when they announced at SDCC 2022 that the Daredevil hero and villain team of Charlie Cox (as Matt Murdock/Daredevil) and Vincent D'Onofrio (as Wilson Fisk/Kingpin) would be returning for a new series titled Daredevil: Born Again, likely based on the comic arc of the same name. They made those same fans even more excited when they announced that it would be 18 episodes long; it makes sense that Marvel is experimenting with format now a few years into the Disney+ era. We'll see how it pays off.

Wakanda Series (TBD)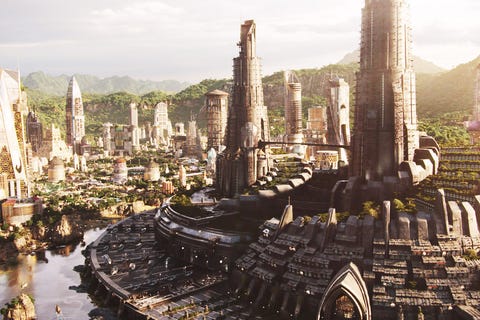 Marvel Studios
We don't know a ton about this one just yet. But it will come from Ryan Coogler, Danai Guria (who plays Okoye) will be involved, and it should fit in neatly with his two Black Panther movies, of course.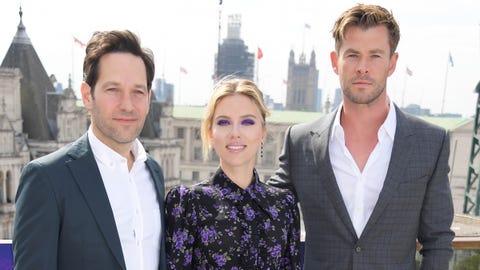 Evan is the culture editor for Men's Health, with bylines in The New York Times, MTV News, Brooklyn Magazine, and VICE. He loves weird movies, watches too much TV, and listens to music more often than he doesn't.